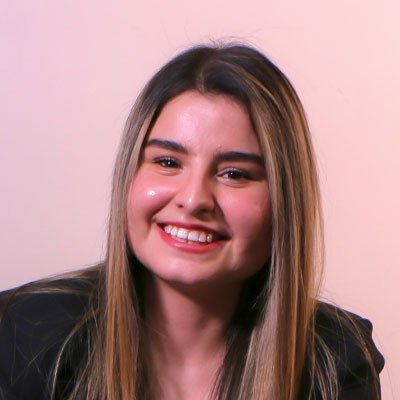 Amairani was born in Guadalajara Jalisco Mexico and studied Communication and Digital Media with a concentration in cinematography at the Tecnologico de Monterrey Campus Mexico City. Since the beginning of her career she began working in different areas of communication in the two largest media companies in Mexico, Televisa and TV. Azteca.
At Televisa she worked in the area of institutional communication where she learned about the organization, coordination of events and monitoring of social networks.
Years later she was invited to join the production of the Mexican Telenovela "Nada Personal" in TV. Azteca where she was supporting the props team. This job helped her to grow and learn from great directors and photographers of the city.
As time went by and she concentrated only on her studies she found a new passion, communicating through social media and that's how she started working in a digital marketing startup called Shout Marketing Digital, she started as Community Manager and then was promoted to Sr. Community Manager where she was responsible for the strategy and publications in social media of 5 different companies and the coordination of 2 members of the team.
After graduating she had the opportunity to work at the university where she studied helping the admissions team and contributing to the growth of the campus by attracting students through promotional strategies such as information sessions and, with the help of a CRM, overseeing over 300 applications and managing the processes. This work helped her improve her public speaking skills in front of large audiences.
After having the opportunity to live and practice her English in England for 6 months, she returned to Mexico to work for an international company as a social media coordinator for the Mexico and Latin America region and later became a social media specialist and content creator.
Amairani joined the team this year from Mexico as an operations coordinator in that country while waiting to obtain a work visa to join the team in Chicago as Director of Communications for the Binational Institute.